Intro to Metalsmithing classes are live!
Astrology-inspired necklace
Class sign ups are L I V E for my first installment of intro to metalsmithing. My classes will be done in a series to teach you buildable skills. This first classes teaches the basics of composition, stamping, and assembly. We have two dates available, Sunday January 20 and Tuesday January 22. Sign up asap because they're filling up quick!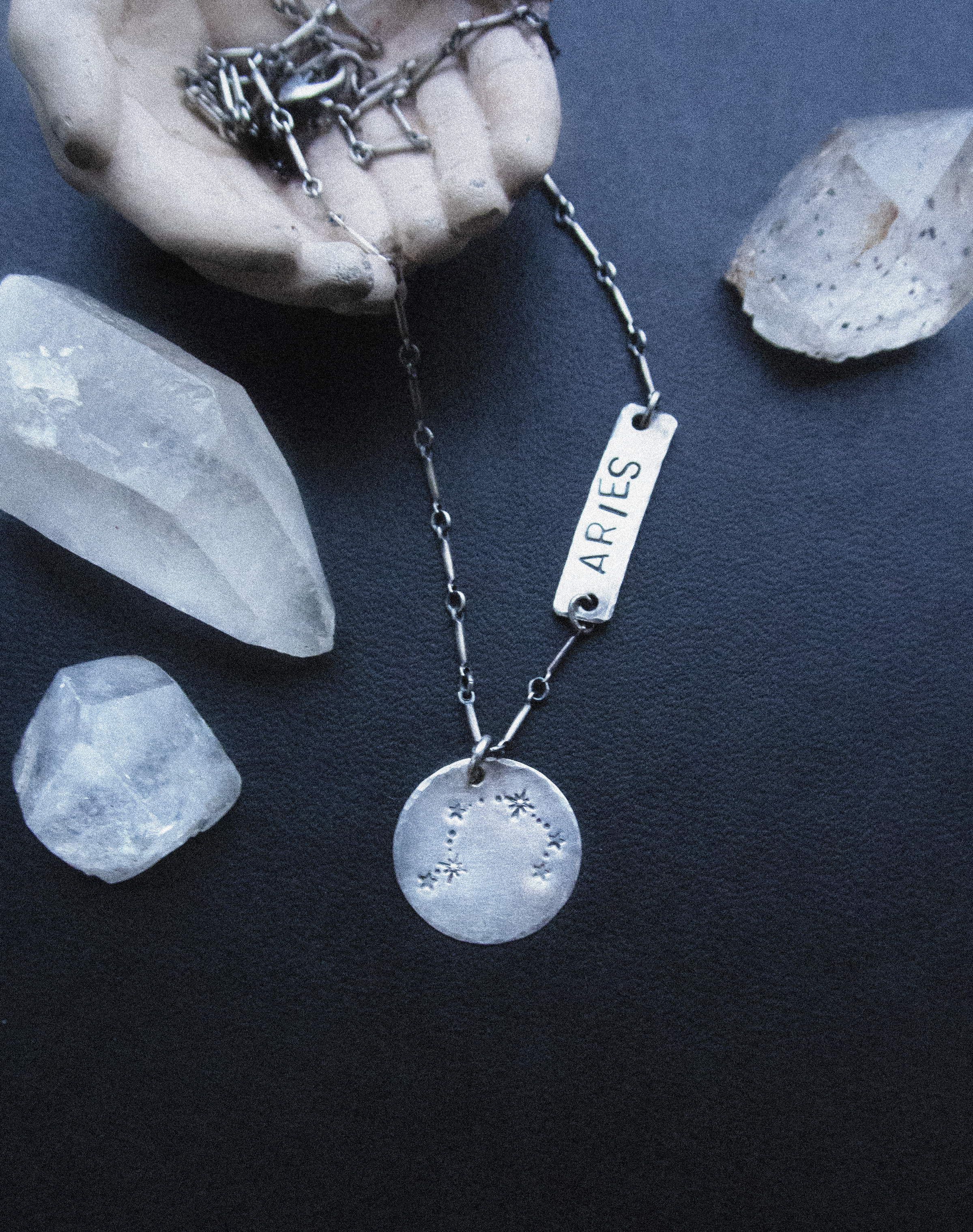 In this class you will take home your own sterling silver necklace made by you! You will also get a stamping block and a stamp to keep so that you can start building your home studio.